Key
Persons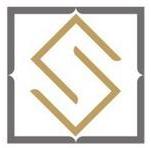 Mr. Pradip Kathiriya (B.E. Civil, M.E. Structure, AMIE)
Professional Qualification:
M.E.CASAD from Nirma Instriture of Technology (pass out-2004 with Distinction)
B.E.Civil from L.E College Morbi (pass out-2002 with Distinction)
Professional Experience:
Reliance Engineering Association Pvt. Ltd., Jamnagar, (During 2005-2006: Work as a structural designer for industrial structure like 60m substation building, compressor shed, cps design, pipe rack design etc.,)
Sterling Engineering Consultancy Services Pvt. Ltd., at Bombay, (During 2004-2005: Work as a structural designer for 32 floor multi storied building at Bombay)
Vms Consulting Engineers at Bombay and at Ahmedabad (During 2004: Work as a trainee structural designer for residential and commercial structures.)
Since 2006 working as a Structural consultant based at Rajkot, Gujarat and serving to various client like Indus Towers Ltd., Vodafone, Reliance Infratel ltd., Viom Networks, Videocon, Aircel, WTTIL, GTL, BSNL, Idea, Airtel, Tower Vision, Emersion Networks etc., for telecommunication tower projects. Currently also serves for residential, commercial, institutional & Industrial structures designs & supervision in entire Saurashtra & Kutch Region.
Registration with various Authorities
Registered Structural Engineer for RMC (Rajkot Municipal Corporation), RUDA (Rajkot Urban development Authority)
Registered Structural Engineer for AMC (Ahmedabad Municipal Corporation), AUDA (Ahmedabad Urban development Authority)
Registered Structural Engineer for SMC (Surat Municipal Corporation)
Registered Structural Engineer for Jamnagar Municipal Corporation
Registered Structural Engineer for Junagadh Municipal Corporation
Registered Structural Engineer for Bhavnagar Municipal Corporation
Registered Structural Engineer for Gondal Nagar Palika
Registered Structural Engineer for Bhuj Area Development Authourity
Registered Structural Engineer for GDA (Gandhidham Development Authourity), Anjar Area Development Authourity
Associate member of the Institution of Engineers India
Associate member of Rajkot Civil Engineering Association
Alumni Associates of Nirma Institute of Technology
Fellow member of Indian Institution of Valuer
Government Approved Valuer Under Wealth Tax Act-Section 34AB, Cataegory-I for Immovable Property